Masjid Saad Foundation began in a stairwell at the University of Toledo back in 1976. From those humble beginnings, Masjid Saad Foundation has grown into the largest Muslim community in northwest Ohio.
Masjid Saad Community would eventually move into a small house on Cheltenham Road across from the University.
As the community would grow, so would the facilities. In the early 1990s the community purchased a small daycare on Door Street near the University and this housed the community until the University decided to expand. The University of Toledo purchased that entire area and expanded their campus.
The MSF community would then move to a office building on Secor Road north of Sylvania avenue. We would eventually purchased the office building next door and open Toledo Islamic Academy in 1995, Ohio's first full time Islamic School. Which would eventually become nationally ranked.
In 2007, we would outgrow that building and close on our current 15 acre campus on Alexis Road in Sylvania. This is our current home.
Our Alexis Road campus previously served as a church and a synagogue and now functions as a mosque.
Come on in for a visit or a tour.
Mission
"Masjid Saad Foundation founded to promote unity among the Muslims.  Conduct social, cultural, religious activities. Arrange  congregational prayers & Islamic festivals. Promote friendly relations between Muslims and non-Muslims. Make Islamic teachings known to non-Muslims."
History
Below is the modification we made to the mosaic window to make it look more like a mosque.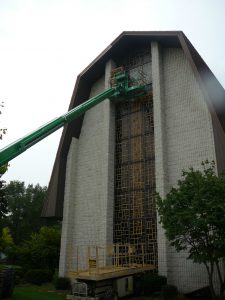 Below are rolls of carpet being installed.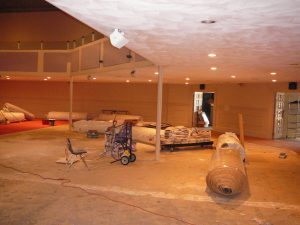 Below are some of the first and youngets members to pray at the new Alexis Road location.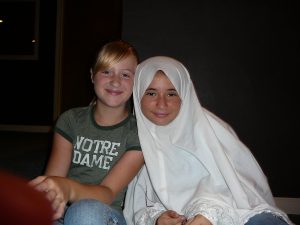 Below is a picture from when we first closed on the Alexis Road location.